An animated Tag from TADD's kit "Miss Purple". Reminder, this tit contains 119 elements, 5 frames, and 15 papers.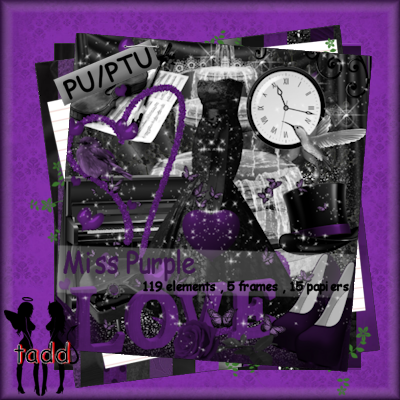 With this kit, the tag I made is called "Curtains" for obvious reasons and here I have the one for TADD on display As well as one of my favorite artists, Keith Garvey at www.garvgrphx.com. I have it set up for a "Who Wants One" so just
email me
if you'd like one with the name you want on it.
Let me know what yall think, please!