I've finished my first creation as a CT for TADD!
This kit is called "Miss Purple", which obviously I HAD have! hehe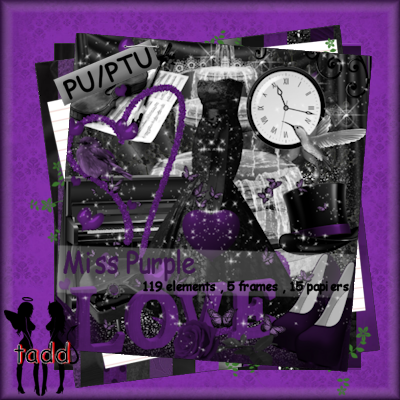 With this kit, the tag I made is being called "Elegant Goth" and here I have the one for TADD on display. Artist is Heallena who can be found at www.malefice.net I have it set up for a "Who Wants One" so just email me if you'd like one with the name you want on it.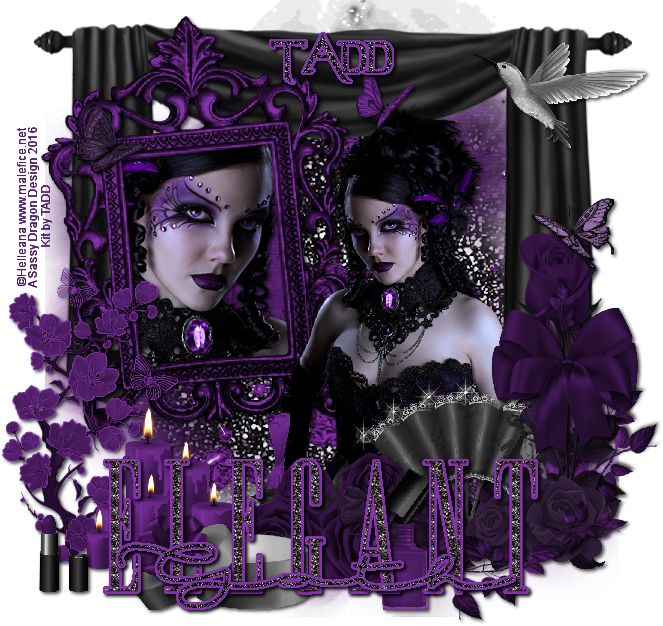 Also from this kit I offer a freebie cluster frame, which all you need to do is click on it for full size and the right click, save as for the cluster frame.
If you download, please leave a written comment so I know if it is a good make or if I should move toward a different design. It'll only take a moment.